Mature sex dating: Milfs & cougars
---
Cougars For Sex is the simpliest and quickest way to find mature (cougars and milfs) for sex. Why waste your time on apps that dont work when you could be shagging your sexy neighbour or your best mate's mum! Our site is designed for the over 45s and those who want to sleep with an older more mature lover. If you want to chat to a random millennial then stick with Tinder. But if you are serious about meeting a milf or cougar then login and start browsing!
British adults now find casual sex online more than in bars, pubs and other traditional means. This is especially true for those looking for an older more mature casual sex partner. This is why Cougars For Sex has rapidly become one of the UK's most popular casual sex site for those who love cougars and milfs!
Areas currently being viewed by members:
"This year saw a dramatic rise in the number of casual and extra-marital relationships in the UK which has been linked to the increasing use of dating apps and websites..."





The Sex Survey
We commissioned a survey of British people's relationship habits. These are the survey results: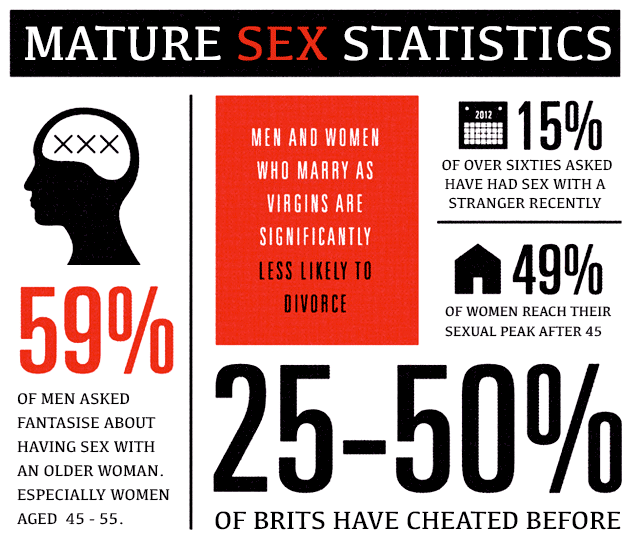 This survey was conducted by a third-party.
Why should you join?
SAFE & ANONYMOUS
Our technical team continuously ensure that our servers remain secure and up-to-date meaning your data is protected and safe. We provide all our members with total anonymity allowing them to meet other members in safety without giving unnecessary person and sensitive information. We will never give our your details or personal data and we never sell or share member information with any third-parties. Using Cougars For Sex means you can safely find sex online.
VERIFIED PROFILES
Confidence about whether profiles are genuine has become a concern for many people social media networks and casual sex dating websites so we have introduced true member verification which means members are verified as genuine or given explicit approval by other members using the website. Members are encouraged to verify a member once they have met in person or once they are satisfied that they are genuine.
MOBILE / DESKTOP / TABLET
We want you to be able to access and use our website easily and where ever you are. You will be guaranteed full access whichever device you happen to be using. We are fully mobile and tablet compatible as well as desktop and laptop computers.
DATA PROTECTION & SECURITY
Security and protection of data is of vital importance to us and to our members so all our servers are protected and secured by the latest industry standard dedicated physical/hardware firewalls as well as industrial-grade software firewalls and anti-virus systems so your data is fully protected. Our datacentres are among the most advanced and secure available outside military installations.
All our servers are also certified by AVG and Google to ensure our protection is effective and current. Our website and secure areas are also protected by SSL meaning all data transmitted is encrypted and protected. Click here to find out more.

Website features:
We have and advanced team of coders and web developers who continuously update and add new features to the website. Some of our features include:
1. Full compatibility with all devices allowing full access where ever you are.
2. Member Verified profiles and members.
3. Anonymous, secure and discreet access.
4. Discreet and secure private messages.
5. Location search
6. Secure servers protecting your data with SSL and hardware firewalls.
Verified members
Internet users are increasingly becoming concerned about whether profiles are genuine/real when using social media networks and dating websites which is why we have implemented a true member verification system which means members are verified as genuine or given explicit approval by other members.
Members are encouraged to verify a member once they have met in person or once they are satisfied that they are genuine.
Is my data secure?
In a word, YES. We data secuirty and protecting your data very seriously. All our servers are protected by a military grade software and hardware firewall as well the latest anti-virus software.
Our websites also use SSL which encrypts all data transmitted to and from our website. We also carry our regular checks to ensure your data is safe and secure.
Click here for more information about our SSL certification.